Universal Robots Authorized CORE Training
URAUTH80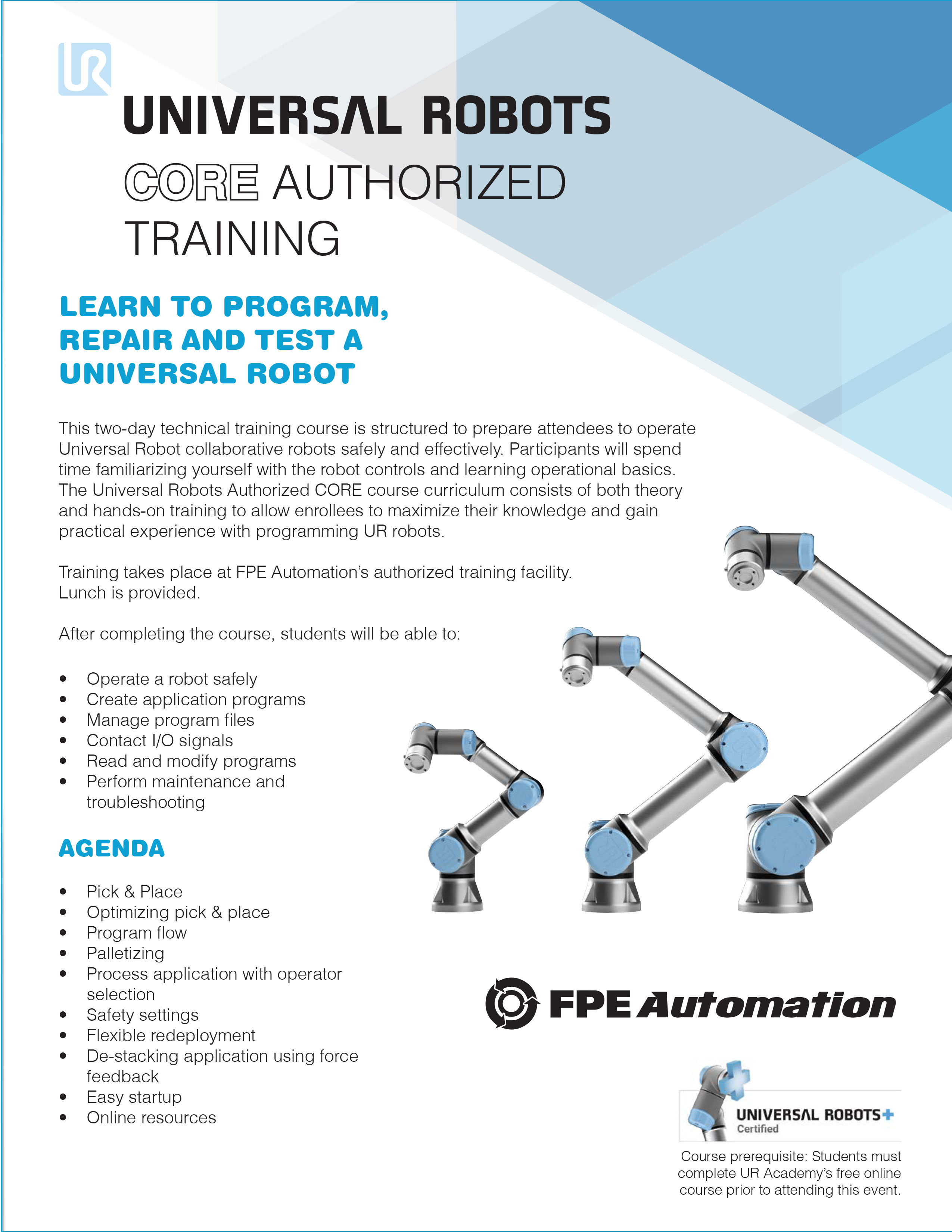 LEARN TO PROGRAM, REPAIR AND TEST A UNIVERSAL ROBOT

This two-day technical training course is structured to prepare attendees to operate Universal Robot collaborative robots safely and effectively. Participants will spend time familiarizing yourself with the robot controls and learning operational basics. The Universal Robots Authorized CORE course curriculum consists of both theory and hands-on training to allow enrollees to maximize their knowledge and gain practical experience with programming UR robots.
Training takes place at FPE Automation's authorized training facility. Lunch is provided.
After completing the course, students will be able to:
Operate a robot safely
Create application programs
Manage program files
Contact I/O signals
Read and modify programs
Perform maintenance and troubleshooting
AGENDA
Pick & Place
Optimizing pick & place
Program flow
Palletizing
Process application with operator
Safety settings
Flexible redeployment
Easy startup
How did you hear about this event?
Comments are closed.