Universal Robots Training at FPE: Get To Know Your UR
UR3510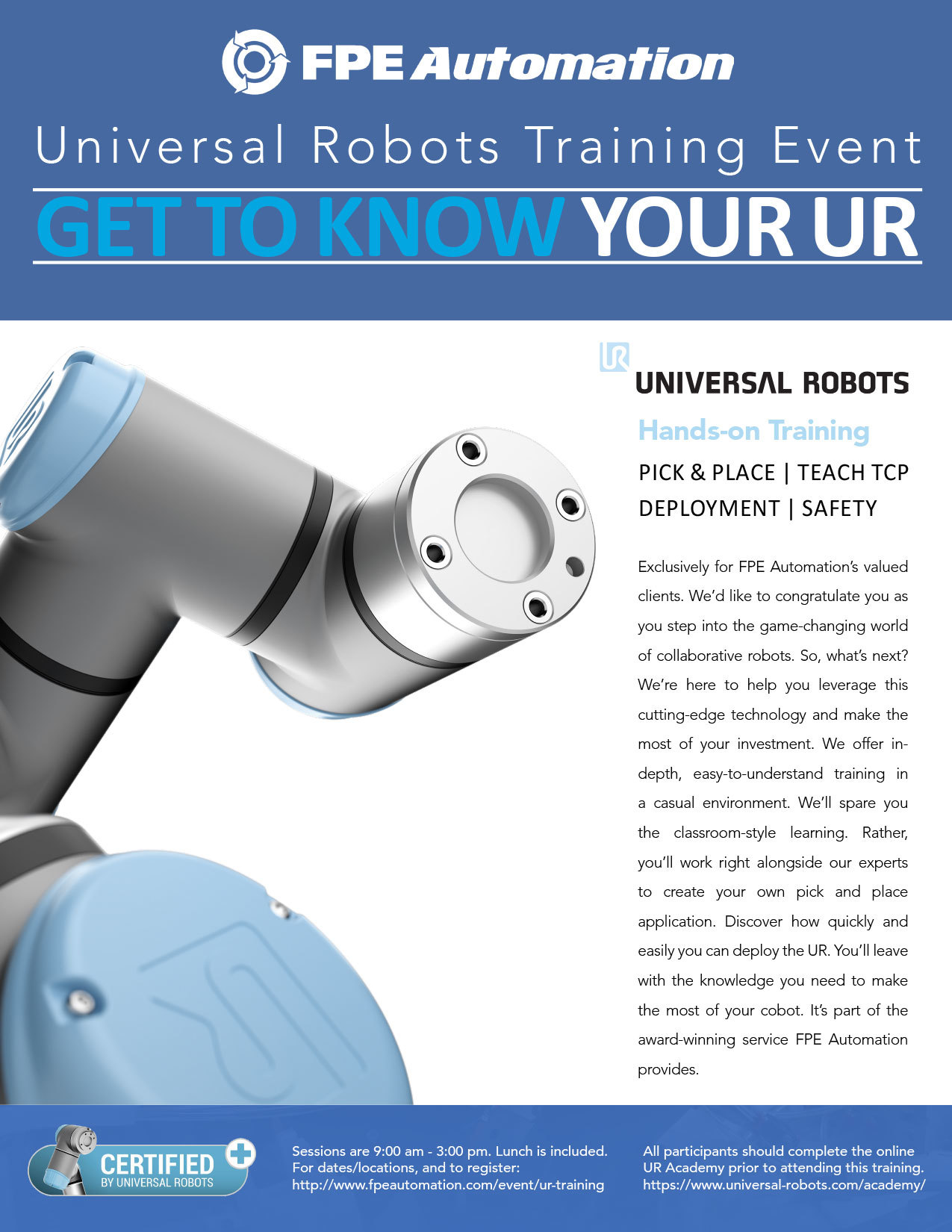 Hands-on Training
PICK & PLACE | TEACH TCP
DEPLOYMENT | SAFETY
Exclusively for FPE Automation's valued UR clients. You have purchased the world's #1 collaborative robot! We'd like to congratulate you as you step into the game-changing world of cobots in the workplace. So, what's next? We're here to help you leverage this cutting-edge technology, and make the most of your investment. We offer in-depth, easy-to-understand training in a casual environment. We'll spare you the classroom-style learning. Rather, you'll work right alongside our experts to create your own pick and place application. Discover how quickly and easily you can deploy the UR. You'll leave with the knowledge you need to make the most of your cobot. It's part of the award-winning service FPE Automation provides. Class size is limited.

No suitable dates/times available? Need to train sooner? This popular event often sells out, but we're always willing to add additional dates to the calendar!
PREREQUISITE
Complete the online UR Academy prior to attending this training.
This event is tailored exclusively for current UR users. If you are still in the decision-making phase, and considering purchasing a Universal Robot, you may want to consider attending one of FPE Automation's Cobots in Motion events instead.

10:00 am - 3:00 pm
Lunch is provided.
How did you hear about this event?
Comments are closed.